Book Binding
I mostly bind books on commission, altho I have a couple for sale
here
. I hold a conversation with folks (preferably in a space that is sacred to them) so that I can learn more about the treasures in their stories that I might be able to use to build their book. Here are some books I've made for folks in the past:
---
Jaimie and Amanda 
This is a guest book for a wedding with covers made of copper and tissue. I did some experimenting with mosaic, and the latch is mounted on a piece of wood that comes from the bench they were sitting on when they fell for each other (I'm lucky to have a good friend who owns the bar behind the bench--"hey kym--can i saw off a piece of your bench??") 
---
Russ
This is a journal made for Russ out of things I found at his shop, Bull City Sound (an amp repair shop on Broad Street).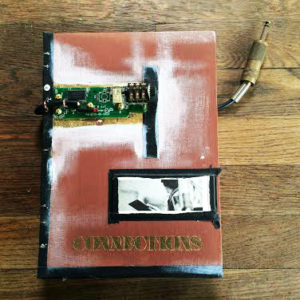 ---
Kenny
This is a photo album made out of parts from an old trunk, and encyclopedia, and a sheet of copper.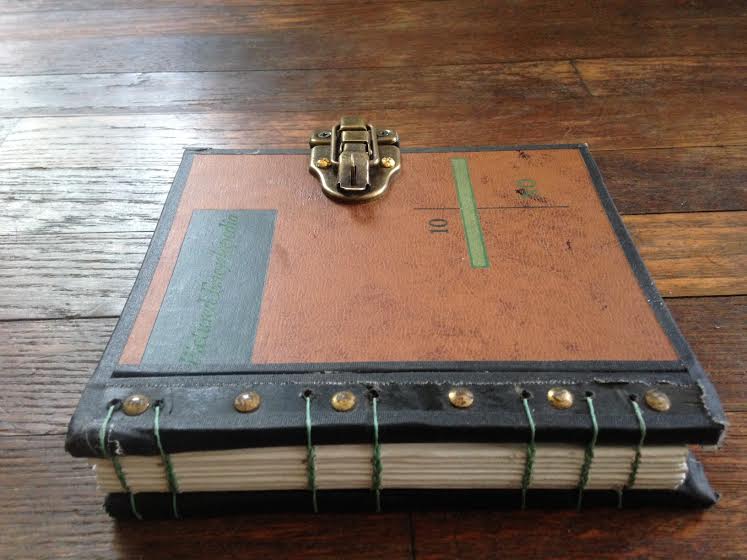 ---
Me
This is a hollow book / collage journal made out of copper, a trunk, and a window latch.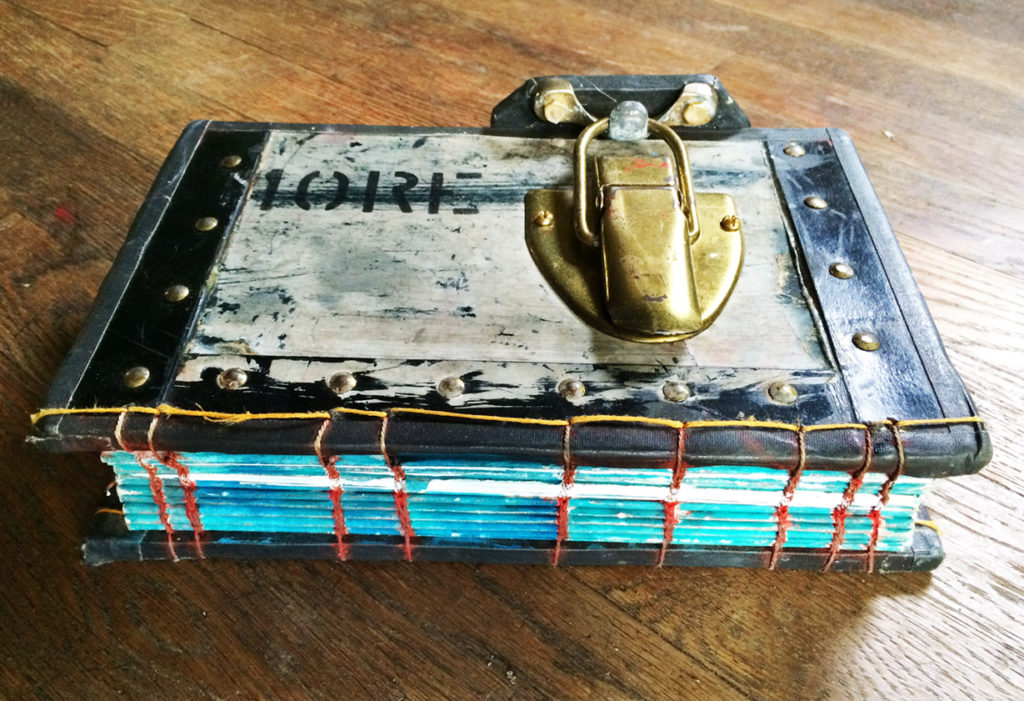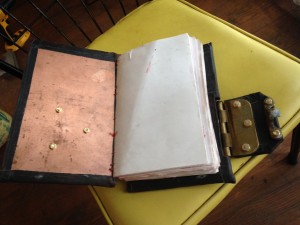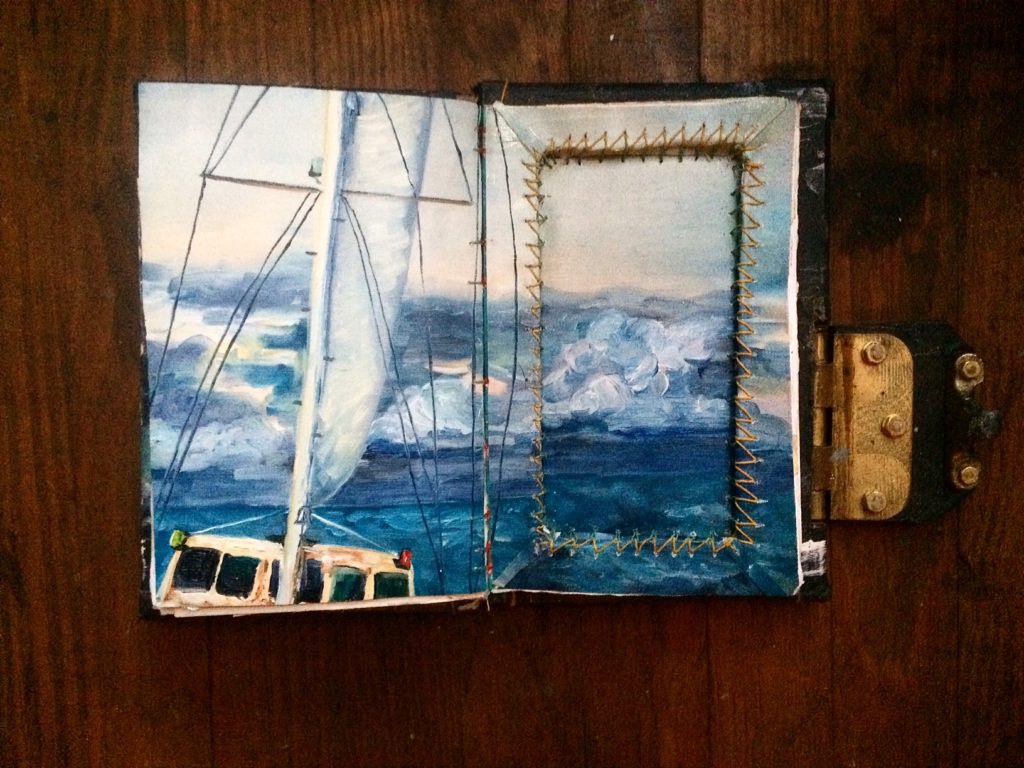 ---
This is a collage book about Big Love.
I also bound a little one to rest on the inside of Big Love….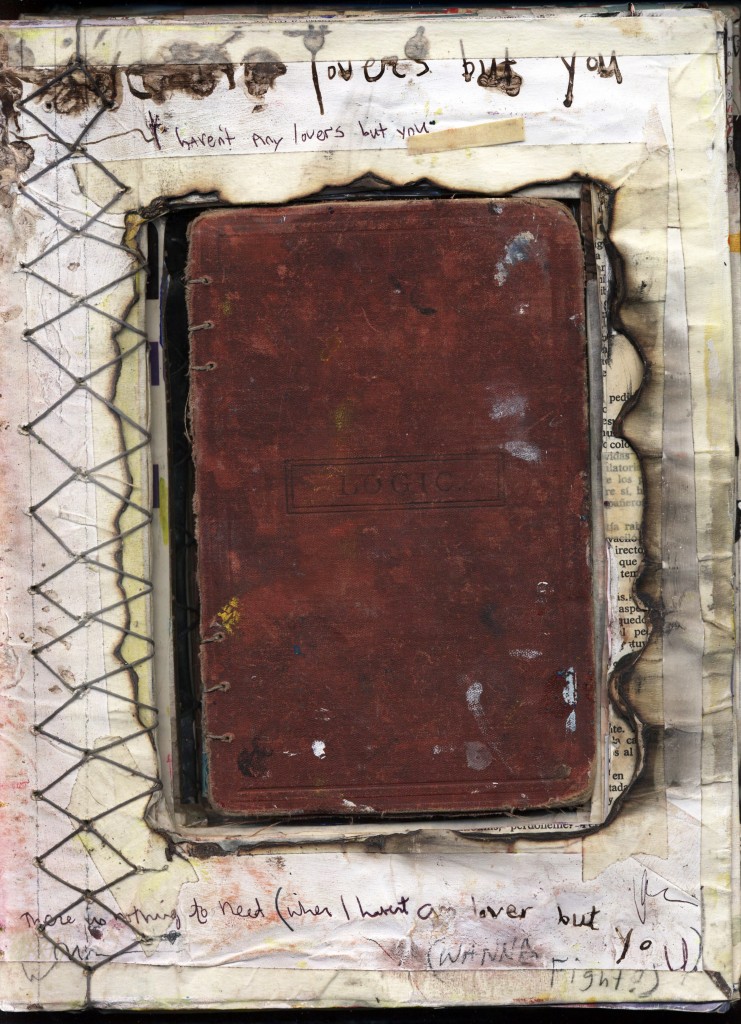 And the little one has a book inside of it, too.