Put a Window Where Your Wall Was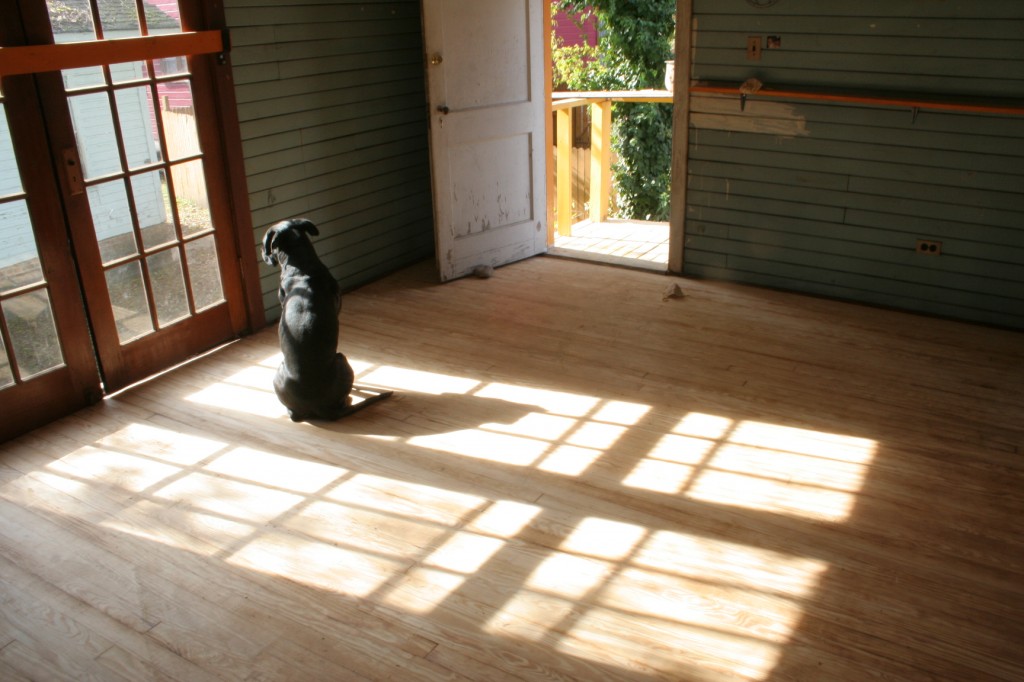 Winter work on the hillbilly chateaux :: I've decided to abandon the notion of "Before and After." This project has proven to be a continuum, and there's really just a "Next." (I think I'm just frustrated that I don't have any real "before" pictures, as I had no idea I'd ever put this much work into an old garage that was leaning on the neighbor's shed for support).  When I got home from our last tour, I started in on this stage: rebuilding the shelves, sanding / staining floors, painting, refurbishing some windows and installing one (actually a horizontal door) where the wall was. But not without Don Henley.
you gotta build a wall to take one out….
Oh and OK by the way I found a picture from the last "next" stage (formerly known as "before), and naturally I will compare it to the current "next stage."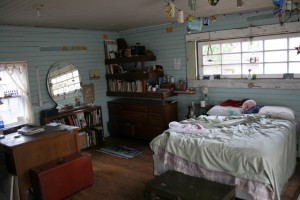 It's good to start over.