We started working on an art space in the garage part of the Chateaux. The original plan was to make a stained-glass studio for kaleidoscope building, but it's turning into more of a multi-use community art space + music / workshop / earth-shaking venue (We took out a wall between the garage and a mud-floored weird closet space, and built a new floor, which is about a foot higher than the garage floor. oops! A STAGE!)
Here is a"before" pic of the garage, and of the creepy muddy room on the left (I was originally gunna make it a dark-room, but who needs another dark room when there are already so many closets in the universe???
Here's Norma dressed up as a two-by-four after we tore the wall out and built a support wall: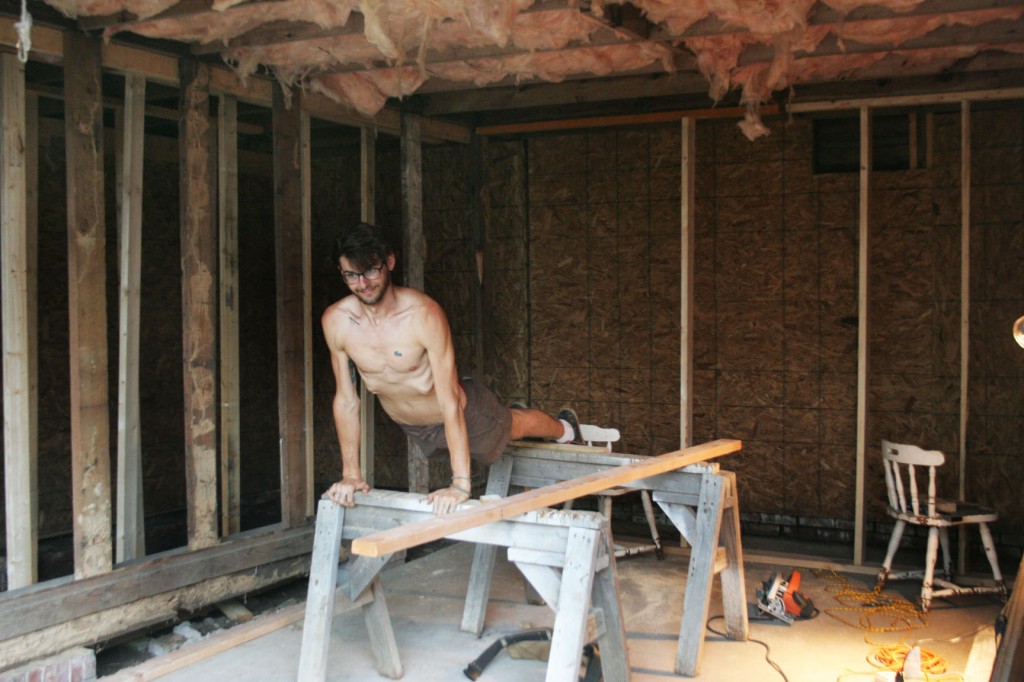 Dave playing the first song on the surprise stage that came when we put in a floor….
And Kaji showed me how to wire electricity.